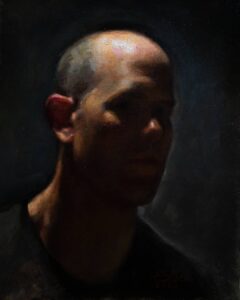 "My name is Coulter (Colt) Prehm. I am a husband, father, painter, teacher, tattooist, and rock climber. My wife Liz and I enjoy spending time in the mountains, traveling, eating great food, drinking good wine, and loving life together.
I studied art intensely and formally for nearly a decade, desiring to become proficient enough at the process of painting and drawing that I could use the mediums as a vehicle of communication; to share something of my experience of Beauty. The bulk of my study was with Tony Ryder who is a dear friend and mentor.
Additionally I am very involved with climbing (both sport climbing and bouldering), diet, and fitness/ wellness in general. I've been climbing for over 12 years and the sport has had a significant influence on my life and helped shape me into the person I am today.
I believe Love, Peace, Joy, Adventure and Excellence are critical elements and trademarks of a life well lived."
To see all of my work please go to my personal site: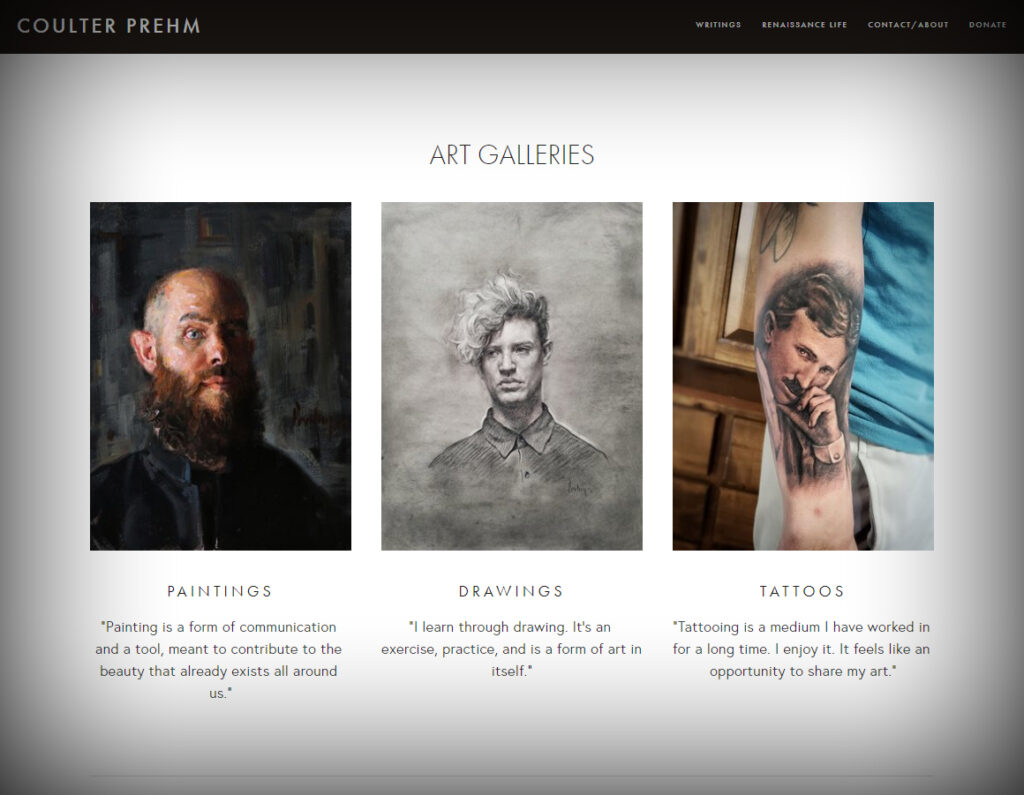 For booking an appointment please email me at:

[email protected]
Here's a few samples of my work: