"My name is Coulter (Colt) Prehm. I am a husband, father, painter, speaker, writer, teacher, tattooist and rock climber. My wife Liz and I enjoy spending time in the mountains, traveling, eating great food, drinking good wine, and loving life together.
In the past years I have spoken to many thousands of people around the world about what spiritual journey, freedom and transformation look like through my eyes and experience. My writings, podcast, and other spiritually oriented work is intended to offer encouragement and insight to those on the journey of becoming the fullest expression of themselves; a support to anyone desiring to implement and enjoy practical, trans-formative spirituality.
Additionally, I studied art intensely and formally for nearly a decade, desiring to become proficient enough at the process of painting and drawing that I could use the mediums as a vehicle of communication; to share something of my experience of Beauty. The bulk of my study was with Tony Ryder who is a dear friend and mentor.
Other than my spiritual journey and art, I am very involved with rock-climbing, diet, and fitness/ wellness in general. I've been climbing for over 10 years and the sport has had a significant influence on my life and helped shape me into the person I am today.
I believe Love, Peace, Joy, Adventure and Excellence are critical elements and trademarks of a life well lived."
To see all of my work please go to my personal site: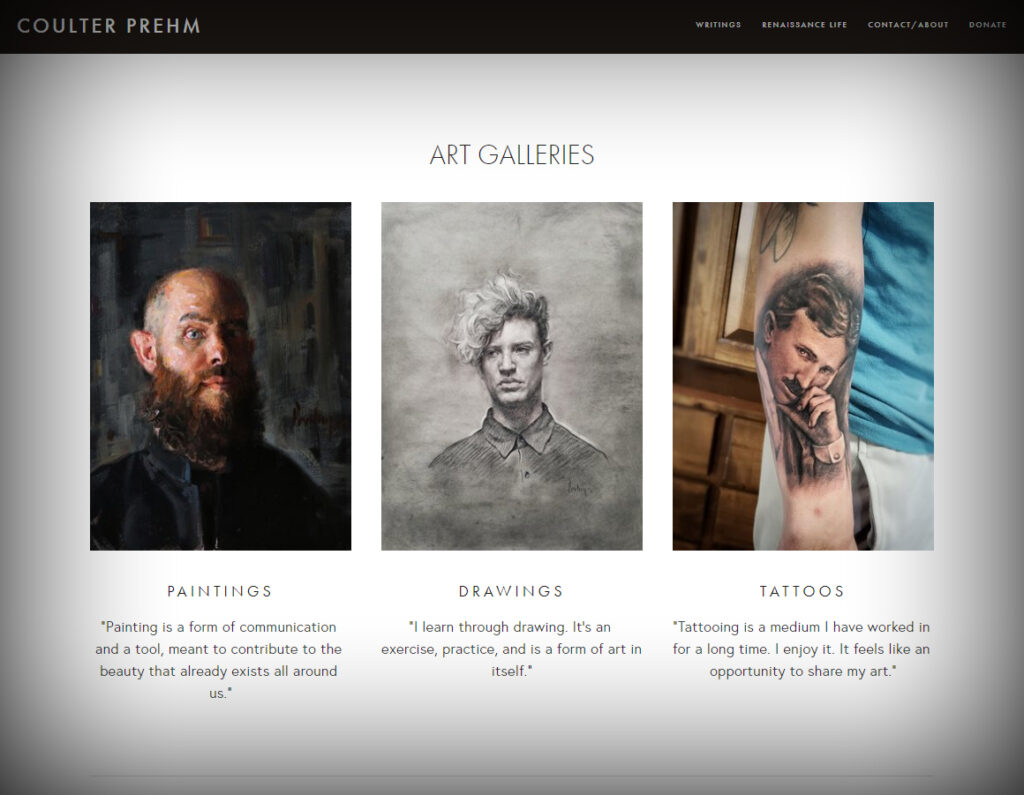 For booking an appointment please email me at: colt.prehm@gmail.com
Here's a few samples of my work: