This is my portfolio for my fine art and illustrations. My main interest is in surrealistic/stylized portraits.
Please contact me if you are interested in commissioning me for some artwork.
Prints of ALL artwork are now available by request, prints will be mailed out with in 24 hours during weekdays.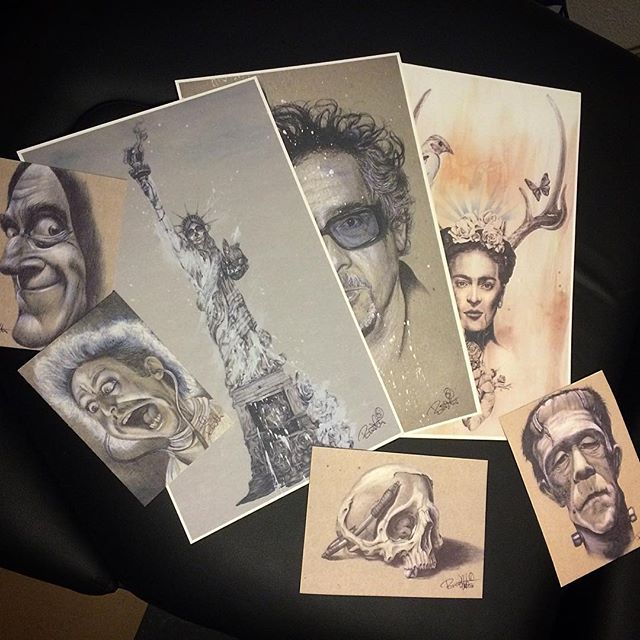 8 X 14 - $20
5 X 7 - $15
4 X 6 - $10
To place orders email [email protected]
________________________________________
Digital Art
I also love doing these digital paintings as well.  I have always designed my tattoo using a Wacom Pen way before the iPad existed and long before it was a popular thing to do, I'm glad to see the industry progress in this way.
Derek Prince - Spiritual Warrior
This man has spoken so much into my life and was the outright authority on Spiritual Warfare.
done in Oil on Canvas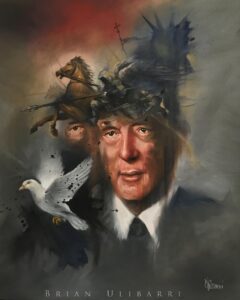 David Crowder
One of my favorite Christian Musicians and the first favorite Christian Musician as well.
Oil on Canvas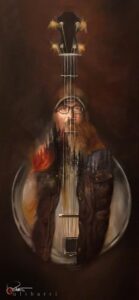 My First Still Life Oil
This was such an awesome learning experience courtesy of my good friend Colt Prehm. Their will be more to come soon!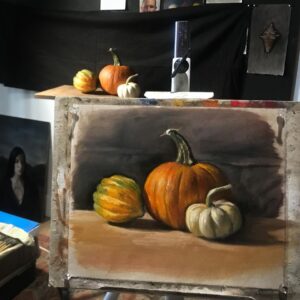 2019 Watercolor Portraits
I did a few watercolor portraits for this years Pop Culture Con in Denver. I decided on the theme of paying tribute to the actors the play these roles that can not or should not ever be played by anyone else. Yes I do think Michael Keaton is the best Batman!!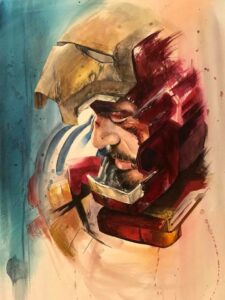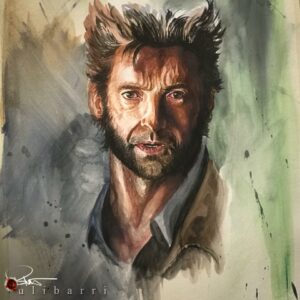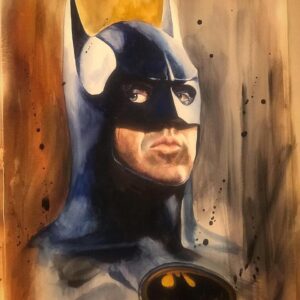 2018 Creative Super Hero Drawings
This year I did these two drawings for the Comic Con in Denver with the theme of showing the hero versus the man before they became the hero. These are two of my personal favorites.
Inktober 2017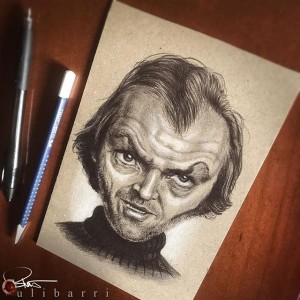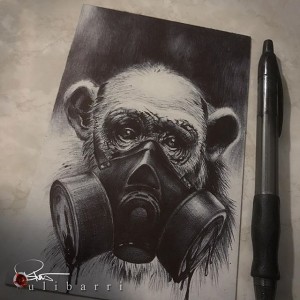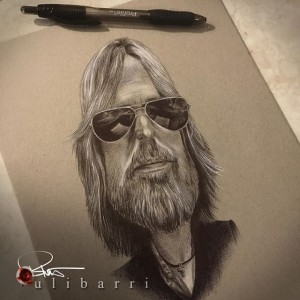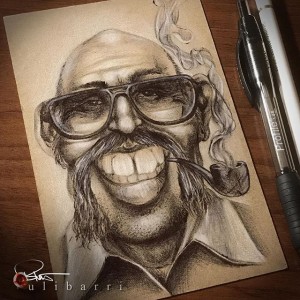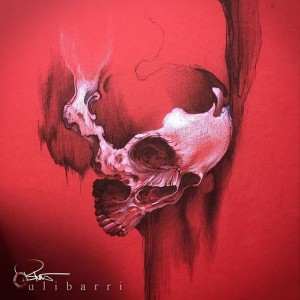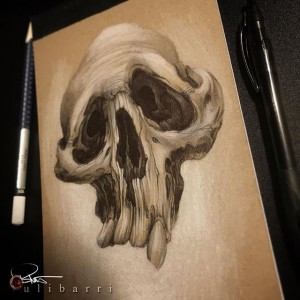 Inktober 2016
"Lauryn Hill"
This was a birthday present for my lovely wife who I owe so much to.  This is a ball point pen drawing with watercolor on a wood plank.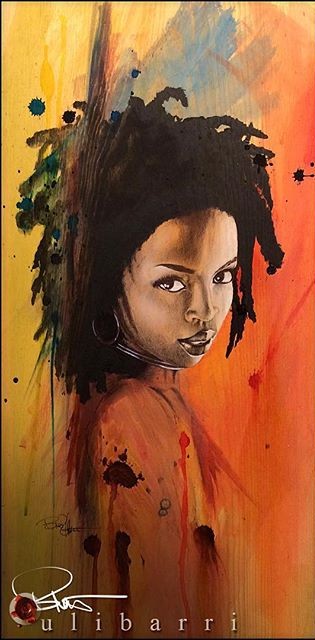 "Ready to Paint"
This is my second oil painting done for  Urban's Tattoo Studio in Arlington Texas. I'll be guest spotting there: July 1st, 2nd & 3rd 2016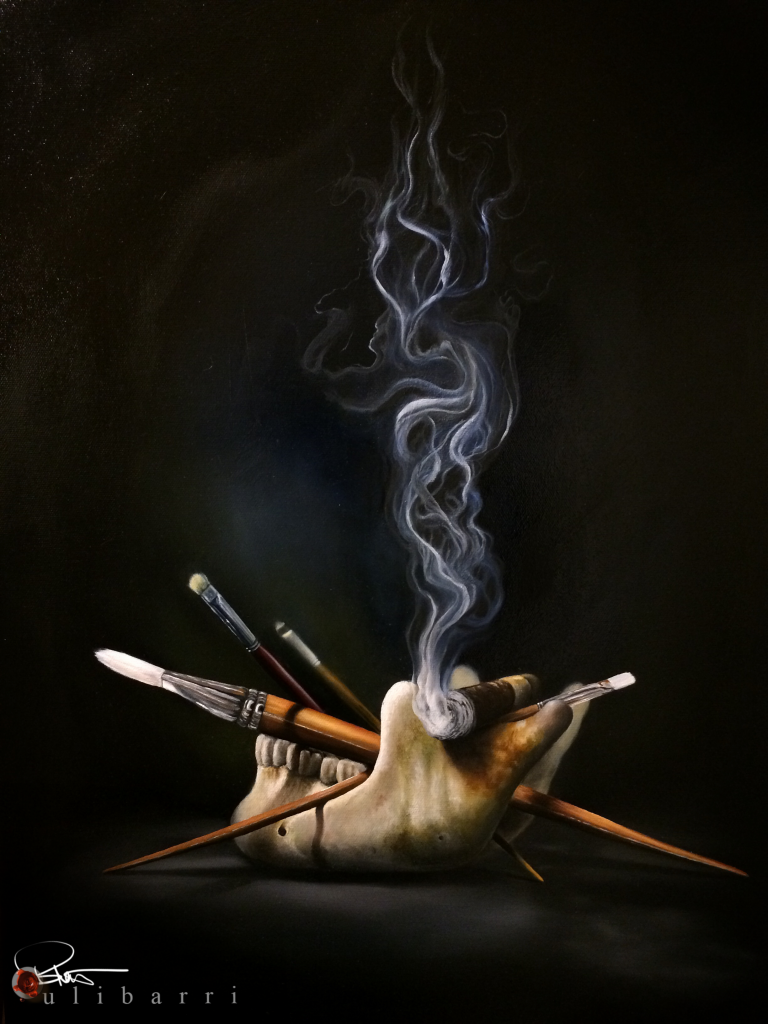 Self Portrait & Morely Church
This is my very first Oil Painting I did for an art exhibit called "Sinner Saints & Self-Portraits" at CHAC Art Gallery opening July 1st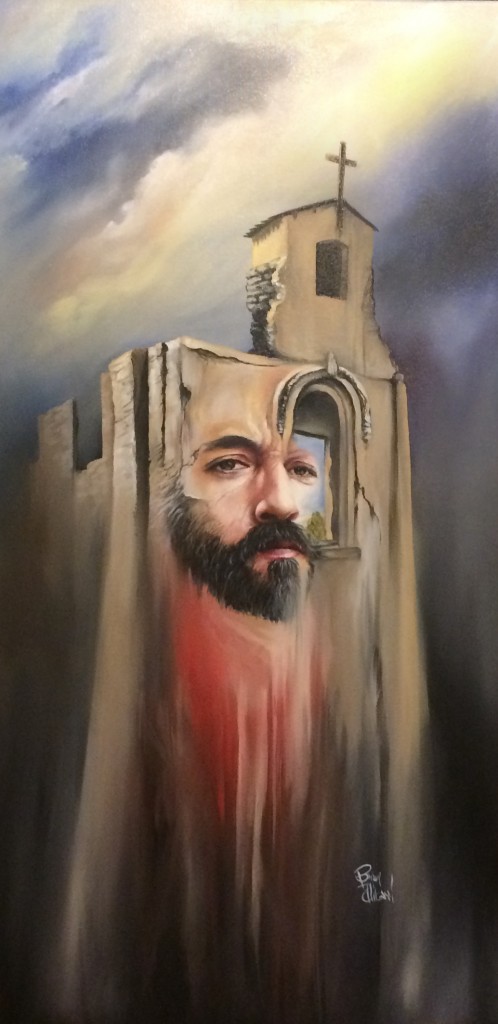 Bruce Willis
Bruce Willis from the Butch Coolidge character in Pulp Fiction. Aside from him being another story of personal inspiration to me and being awesome; I drew this for my oldest son who is a huge fan of him: 8x10 ballpoint pen on halftone illustration board.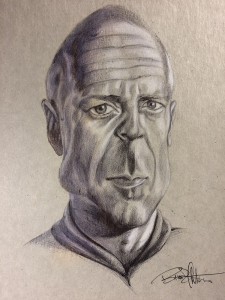 Tornado
Recreated this watercolor I did around 20 years ago at my wife's request, it was always one of my favorites as well but it sold to the High School and is still there.
Watercolor 18x24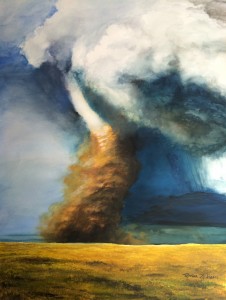 Jim Carrey
Pen Drawing of the great Jim Carrey, he is a family favorite for sure but especially to my daughter who I drew this for. If you haven't heard him talk about his father and the lesson he had taught him about doing what you love and not what's practical, it's very inspiring.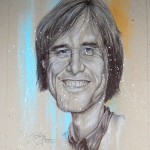 Tim Burton
Another pen drawing with some added colored pencil and paint splashes for some extra style. I am going to do a series of inspirational figures of all media in no particular order Tim Burton definitely fits that category!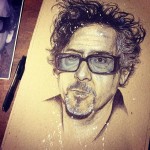 Inktober 2015
Inktober is a fun artist challenge to try to do one ink drawing a day for the entire month of October. Easier said then done! I came up a little short but these were my favorites and will be for sale soon...
I absolutely loved doing this and it'll be a yearly thing for sure!

Frida Kahlo
A mixed media piece with water color, colored pencil, and ballpoint pen.
Yes, another Frida piece this time more of a surrealistic piece.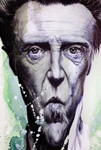 Christopher Walken
A mixed media piece with water color, colored pencil, and ballpoint pen.
I recently discovered that I love this style of art by realizing all of my favorite pieces I kept for my self all have a detailed drawing over a colored background and paint splattered highlights. I also realized my love for finely detailed caricature portraits. The meaning behind the Christopher Walken portrait has not been revealed to me yet or may never but he is awesome, so who cares....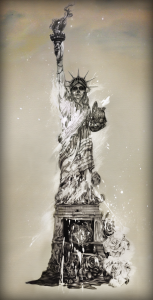 Viviendos Sueno Americanos
A mixed media piece with water color, and ballpoint pen.
The first experiment of this particular style and this combination of mixed media. I intended it to be a full water color with a little pen drawing in it but ounce I started with the pen I couldn't stop I love the high contrast of the black and white...
email: [email protected]